Under Armour is sporting goods company that specializes in offering performance, innovation, technology, footwear, brand, apparel and digital fitness. Founded in 1996 the company is headquartered in 1020 Hull Street Baltimore, Maryland21230 United States. The company was started by Kevin Plank who was a former football player. Under Armour offers clothing footwear, sporting equipment, and accessories worldwide.
Customers who are unsatisfied with the service or feel to submit suggestion can get in touch with the customer service department of the Under Armour. There are plenty of ways through which one can connect with a customer care representative. Read the guidelines below and have a nice time ahead.

---
How to Log-in for Live Chat
The Live Chat support is available between 9 a.m. and 10:50 p.m. on weekdays, 10 a.m. to 9:30 p.m. on Saturdays, and 11 a.m. to 7:50 p.m. on Sundays.
Step 1– Users who are willing to access the live chat features must log into their account. To log in you need to visit the login homepage and look for the login section towards the top left. (Click here Link for direct access to the live chat).
Step 2– Provide your Email and Password in the blank spaces and click on the button tagged "Log In". Once logged in you can get instant live chat support to resolve all account related issues and more.
---
Customer Care Phone Numbers
Under Armour Headquarters Phone Number.
+1-410-454-6428
Under Armour Headquarters Fax Number.
+1-410-454-6535
Under Armour Headquarters Switchboard Hours.
Monday – Friday 9 a.m. to 10 p.m. / Saturdays 9 a.m. to 6 p.m. (Eastern Standard Time)
---
Under Armour Headquarters Address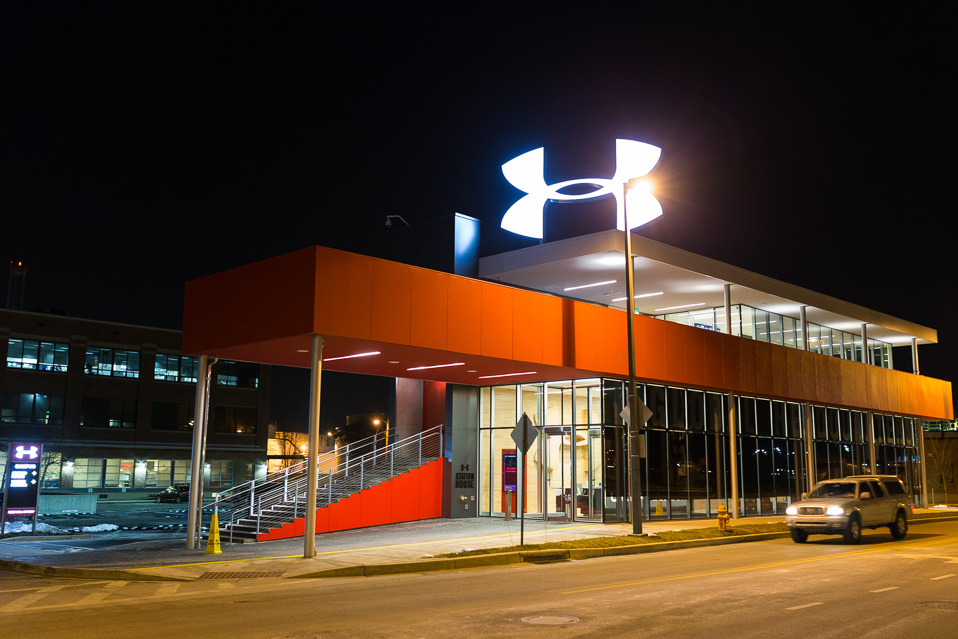 Under Armour Headquarters
1020 Hull Street,
Baltimore, MD, 21230
USA
As of 2017, the new Under Armour headquarters complex address will be:
Under Armour Headquarters
2601 Port Covington Dr,
Baltimore, MD, 21230.
USA
---
Board of Directors
Kevin A. Plank, Chairman of the Board
George W. Bodenheimer
Douglas E. Coltharp
Byron K. Adams, Jr.
Anthony W. Deering
Karen W. Katz
William R> McDermott
Eric T. Olson
Krongard
Harvey L. Sanders


---
Under Armour Executive Team
Kevin A. Plank, CEO
Kerry D. Chandler, Chief Human Resources Officer
Colin Browne, President (Global Sourcing)
Paul Fipps, Chief Information Officer & Executive Vice President (Global Operations)
Kip J. Fulks, Chief Product Officer
Michael Lee, Chief Digital Officer
Jason LaRose, President for North America
Karl-Heinz Maurath, Chief Revenue Officer
Lawrence Molloy, Chief Financial Officer


---
Complaint through Twitter
Customers can send their complaints or suggestions through Twitter. Open the Twitter support page and contact @AskTeamUA for all of your UA needs, questions, comments, and concerns.
---