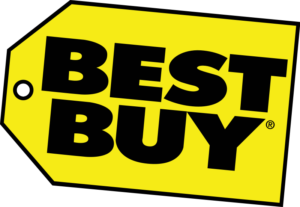 Best Buy is an American electronics store located in Richfield, Minnesota. It specializes in offering consumer electronics and technology products and services. The consumer electronics corporation has its retail locations operation through the United States, Canada, and Mexico. It operates under the Best Buy and Best Buy Mobile brands.
At company headquarters, you can find complete information related to Best Buy Headquarters Corporate Office and Customer Service. Scroll down and have a nice time getting in touch with the customer help desk.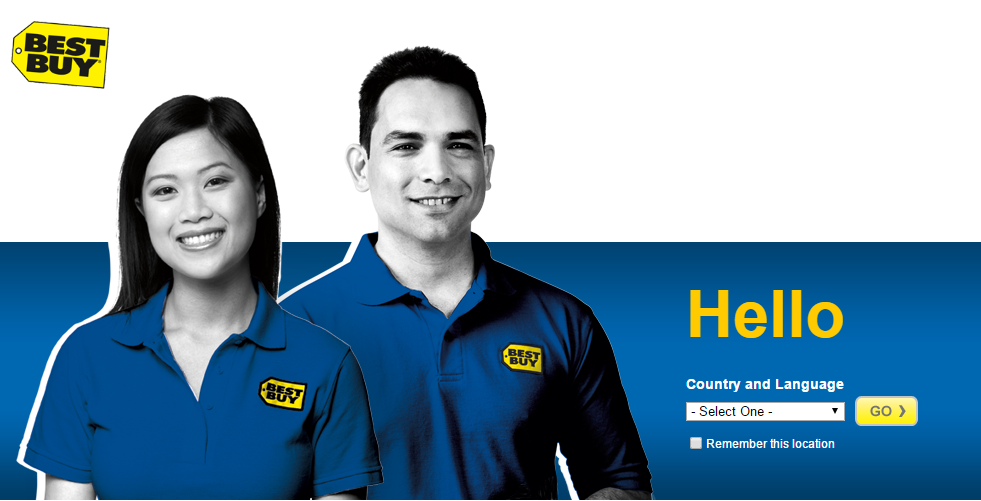 ---
Best Buy Headquarters Corporate Office Address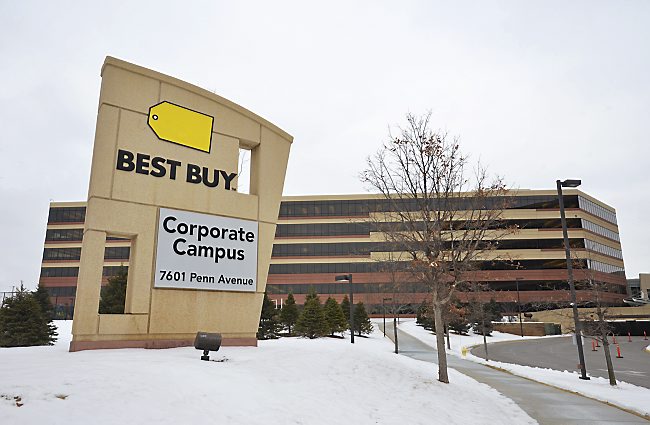 7601 Penn Ave South Richfield, Minnesota 55423-3645 United States
Customer Service Phone Numbers
Call: 1-888-BEST-BUY (1-888-237-8289)
Email Contact
Members of the media must feel free to contact the support team using the email form found here Link.
You just need to provide your personal and contact information in the respective fields. Finally, leave your questions or comments and you are ready to go.
Headquarters Executive Team
Hubert Joly – Chief Executive Officer and President
Shari Bullard – Retail President and Chief Human Resources Officer
Sharon McCollam – Chief Financial Officer and Chief Administrative Officer
Chris Askew – Services President
Jude Buckley – Chief Commercial Officer
Mary Lou Kelley – e-Commerce President
Matt Furman – Officer of Public Affairs and Chief Communications Officer
Keith Nelsen – General Counsel
Mike Mohan – Chief Merchandising Officer
Board of Directors
Bradbury Anderson
Hatim Tyabji
Lisa Caputo
Russell Fradin
Kathy Higgins Victor
David Kenny
Hubert Joly
Sanjay Khosla
Allen Lenzmeier
Gerard Vittecoq
Thomas Millner
---
Social Networking Accounts
Best Buy Mobile Applications
The mobile application of Best Buy allows its customers to access all the contact and headquarter information at their fingertips. The user is just required to download the application on their smartphone and then log in with the credentials.
Click on the link the supports the operating system of your device and you are ready to go.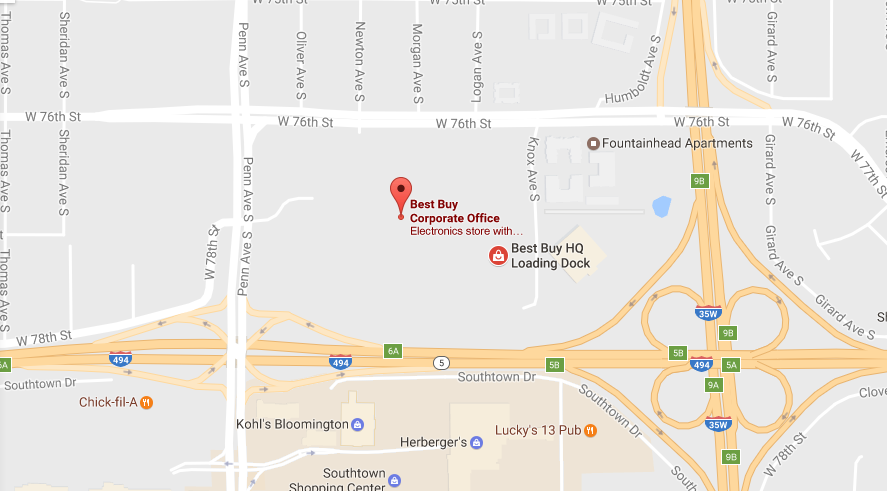 ---