Chrysler Headquarters is located in Michigan, United States. The American automobile industry is the manufacturers of automobiles, automotive parts, and commercial vehicles. Fiat Chrysler Automobiles is the parent company of Chrysler. The company has plenty of divisions that include- Jeep, Dodge, Ram, SRT, and Mopar. The company was founded by Walter P. Chrysler in the year 1925. It an Italian controlled manufacturer with plenty of divisions operational worldwide.
Company Headquarters provides you complete information of Chrysler headquarters address and customer service details.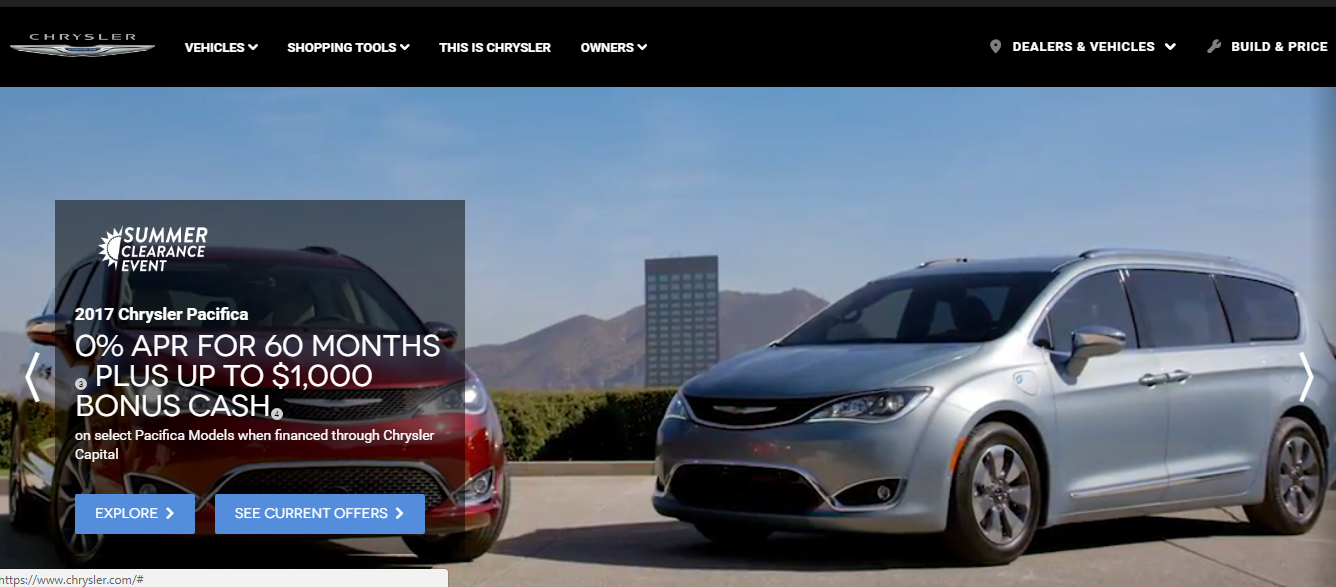 ---
Chrysler Headquarters Address
Chrysler Headquarters P.O. Box 21-8004 Auburn Mills, MI 48321
Official Website– www.chrysler.com
Call: 800-247-9753
Email Contact Link
---
Board of Directors
Leo Houle
John Lanaway
Sergio Marchionne
Robert Liberatore
Ruth Simmon
Stephen Wolf
Douglas Steenland
Ronald Thompson


---
Management
Reuid Buigland
Sergio Marchionne
Steven Beahm
Doug Betts
Bruno Cattori
Mark Chernoby
Olivier Francois
Michael Keegan
Alistair Gardner
Ralph Gilles
Pietro Gorlier
Peter Grady
Timothy Kuniskis
Scott Kunselman
Jeffrey Lux
Robert Lee
Marhorie Loeb
Laurie Macaddino
Michael Manley
Richard Palmer
Barbara Pilarski
Jason Stoicevich
Mauro Pino
Gualberto Ranieri
Scott Sandschafer
Joseph Trapasso
Joseph Veltri


---
How to Access Live Chat
Chat Hours– Monday – Saturday:  24 Hours
Step 1– Customers who are willing to get in touch with the customer help-desk through live chat must go to the contact page of Chrysler and click on the Live Chat option found at the bottom left of the web page.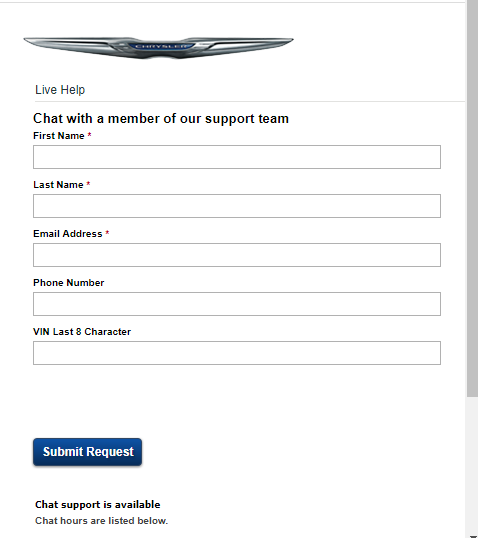 Step 2– As  you click on the Live Chat button a new window will open  that requires the following details:
First Name
Last Name
Email Address
Phone Number
VIN last 8 character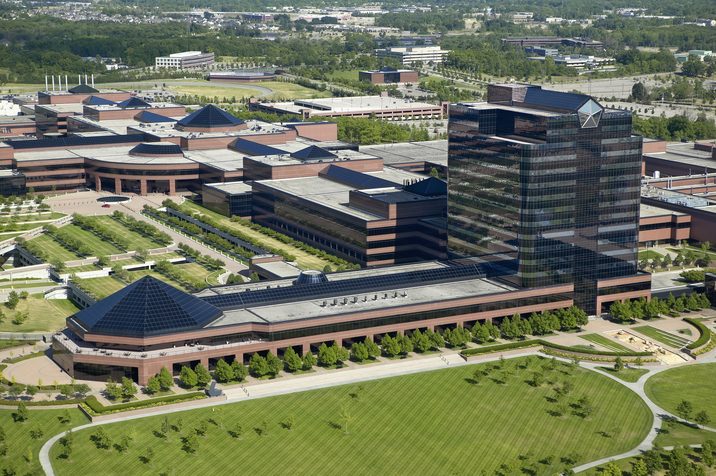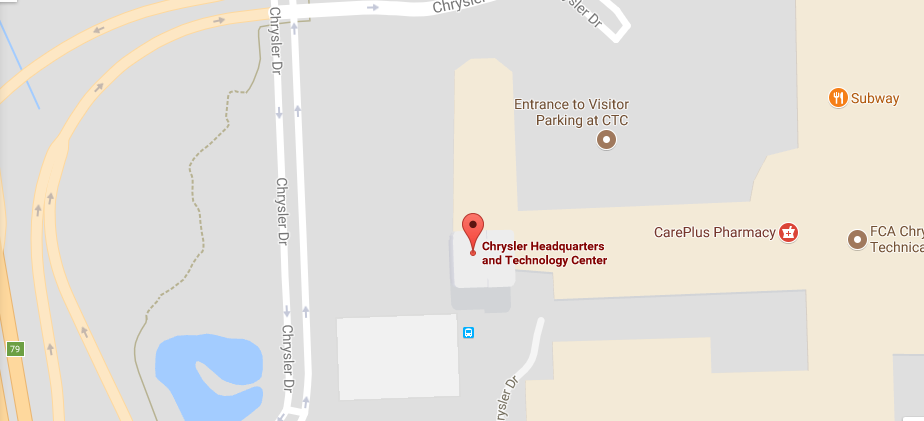 ---